Encouraging Clients to Safely Share a Passwords
By Liam Dempsey
PW Push: lets your client share a password, credit card info and other data with you in a secure way. This is a free service. You can set parameter for the info to be deleted after view numbers, dates, and other parameters.
Also good practice to encourage clients to use password keepers such as
Article on sharing passwords that his agency wrote on this topic that they share with clients.
---
Using Content Strategy to Avoid Cognitive Bias
By David Dylan Thomas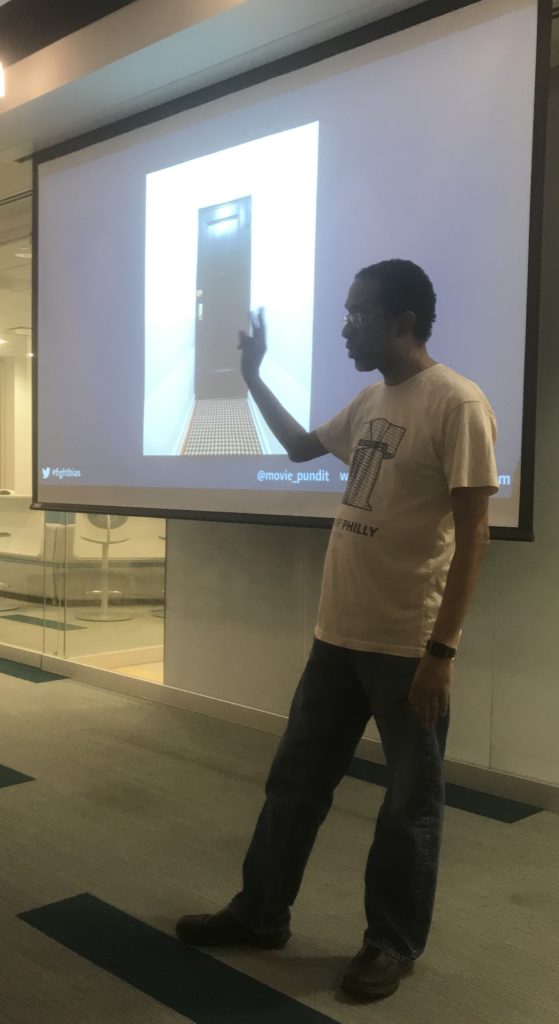 Fighting Pattern Recognition
Check out the wiki page on this topic. Do one topic a day.
95% of cognition happens below the conscious level.
We think things are more true that are easier to read and that rhyme. There are good and bad consequences to this.
People tend to promote easy to remember names and easy to pronounce names
Watch for bandwagon bias in collaboration
The framing effect: most dangerous bias. Fight it by not going fast. Slow down!
Slides and resource sheet coming soon